---
Introduction of Magnetic Suspension Centrifugal Blower For sale: Causes of resonance failure of centrifugal fans
---
The centrifugal fan is a machine that relies on the input mechanical energy to increase the gas pressure and discharge the gas. It is a driven fluid machine. Centrifugal fans are widely used for ventilation, dust exhaust and cooling of factories, mines, tunnels, cooling towers, vehicles, ships and buildings; ventilation and induced air for boilers and industrial furnaces; centrifugal fans often have resonance failures during use , Resulting in a series of undesirable consequences, seriously affecting the efficiency of use. Let's follow the editor of Magnetic Suspension Centrifugal Blower For sale to briefly understand the cause of resonance failure!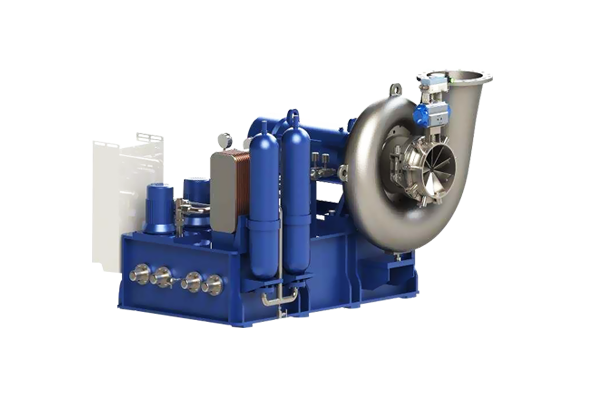 1. The cement foundation of the centrifugal fan is too light, the grouting is poor or the plane size is too small, which causes the equipment foundation to be out of contact with the foundation, causing resonance;
2. The base rigidity of the fan base is not enough because the connection is weak;
3. The rigidity of the fan base or volute is too low, causing the fan to resonate;
4. There is no soft connection support for the inlet and outlet pipes connected to the fan;
5. Adjacent facilities are too close to the wind turbine foundation, or just too small.
To sum up, the editor of Magnetic Suspension Centrifugal Blower For sale tells: about the cause of the resonance failure of the centrifugal fan.